PB3, a large 30-m dish antenna, started operation in 1973. It was the third antenna built and operated at the satellite Telecom center of Pleumeur-Bodou.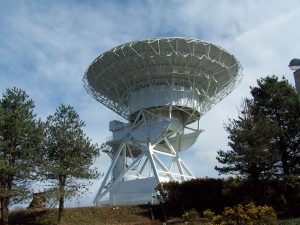 PB8 is a Cassegrain-type antenna with a high quality parabolic main reflector. It has a rugged alt-azimutal "carrousel" mount. It weights more than 300 tons.
PB8 was dedicated to traffic in C-band with geostationary Telecom satellites. It was operated until the beginning of the 2000's, when the Pleumeur-Bodou center was definitively closed. It is now in stand-by position. Although being in fairly good conservation state, its re-use may be problematic due to high refurbishment costs needed.